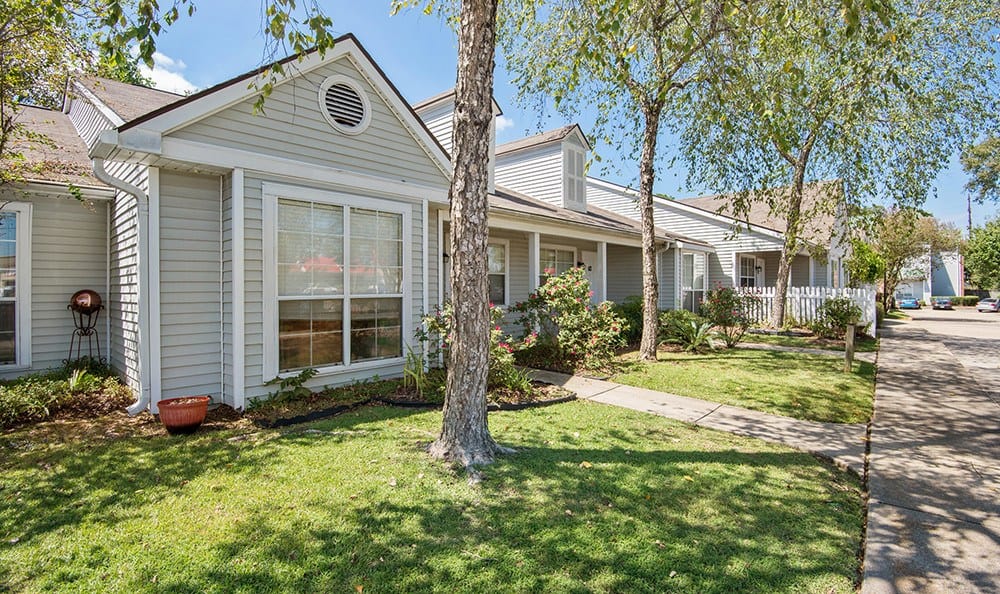 Southside Gardens offers a beautiful community of comfortable apartments for those needing supervision and assistance with daily activities. Our professional staff has been carefully trained to give the best care and service to our residents. We provide the very best resident/staff ratio of any other assisted living community in the region. Our Care Plans give the resident the highest level of assistance at the most affordable cost.
Many of our Caregivers have been here over 20 years! Southside Gardens Assisted Living is an active member of the Louisiana Assisted Living Association.
We are located in the heart of the city, with extremely easy access from Interstate 10. Our community is less than ½ mile from Southdowns Fire Station, providing excellent response time for any emergencies. Also, convenient shopping and wonderful restaurants are nearby.
Southside Gardens Assisted Living does not require any lease! We are the only community that offers this, without a monthly rental increase. Southside Gardens Assisted Living also offers extra temporary assistance should your loved one become ill. We do not charge any additional fees within the month for this. Specialists from the Our Lady of the Lake Senior Care Center see residents needing medical attention every other Friday. We have the personal touch…we are truly one big happy family.
"I cannot say enough about the wonderful staff at Southside Gardens Assisted Living. Within hours the staff calmed the fears of my mother. She felt safe, secure and very loved. They care about her as an individual and strive to make her days rich and full of living. Thank You!"
"I love that the staff at Southside Gardens Assisted Living are so sweet to mom. Every aide is careful with her and takes good care of her. They watch out for her and see to her needs. I am always kept informed of what goes on with her and I am called in the event of an issue that needs to be addressed quickly. I am relieved that mom is in good hands."
"My mom LOVES Southside Gardens. She had a chance to move back to her hometown but, chose to stay at SSG. I think she considers SSG her home. The staff takes very good care of her."
"When mom's memory issues made it clear that she could no longer live alone, I assumed that we would have no choice but go to a facility that advertises an emphasis on those issues. After two years, SSG-AL continues to fully meet all of her needs. Her apartment allows her independence and privacy -- yet she can walk out into the lobby at any time to be with other residents, participate in planned activities, listen to music or sit outside and admire the gardens. The staff is wonderful -- they show genuine care for all of the residents and appear to really enjoy their work. The facility is always clean and well-maintained. My mother is very happy here and now considers it her home."